Managed
Services
Only Pay for Uptime
What we do
Ravenscroft Online is a Managed Service Provider (MSP) providing businesses with technical peace of mind through custom, support-based IT services and solutions. We understand that every minute of technical downtime adversely affects your ability to service your clients.
In short: our operational staff support your employees by providing proactive technical advice and solutions and helping them to troubleshoot and resolve any IT or technical related challenges they may have.
How we do it
We partner with your IT Manager or provide full-service IT solutions, depending on your requirements. Either way, our focus for your business is on: 
Proactively increasing your productivity
Shaping your future direction (versus merely adjusting what you already have)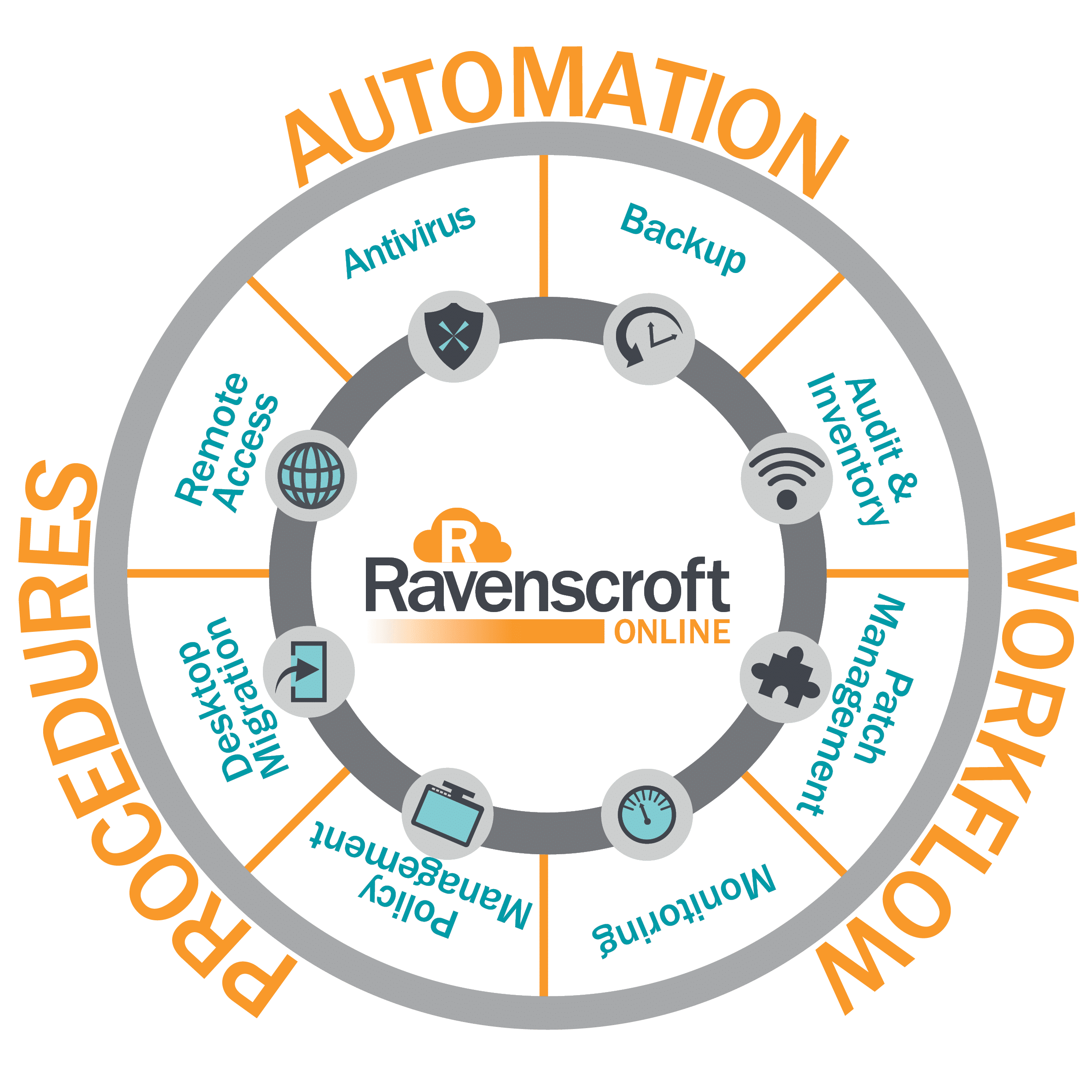 Onsite Support and Disaster Recovery
Software Assurance
Desktop Migration
Comprehensive Reporting
Workstation Optimisation
Desktop / IT Policy Management
Network Discovery
Hardware Lifecycle Management
Patch Management
 Continuous Monitoring
Remote Access and Support
 Service Desk
Access to Ticketing System
IT Asset Management
 Backup Verification
 Antivirus Verification
Add-On Solutions
Most of these add-ons are also available to ad hoc clients.
Online Backup
Endpoint Security
Mobile Device Management
 Network Management and Optimisation
Email Archiving
 Email Filtering
Contact us today should you require any of our Managed Services. Our team is standing by to resolve any issues that you may have.